DISCOVER OUR CLEVER PRODUCTS
We use real science to deliver patented and unique technology, solving everyday problems
Vamoosh® Pet Hair Dissolver
Designed for washing your hairy pet's bedding effectively and hygienically.
✅ DISSOLVES HAIR with active oxygen
✅ LEAVES PET BEDDING HAIR-FREE & HYGIENICALLY CLEAN
✅ LEAVES NO CHEMICAL RESIDUES
✅ EASY TO USE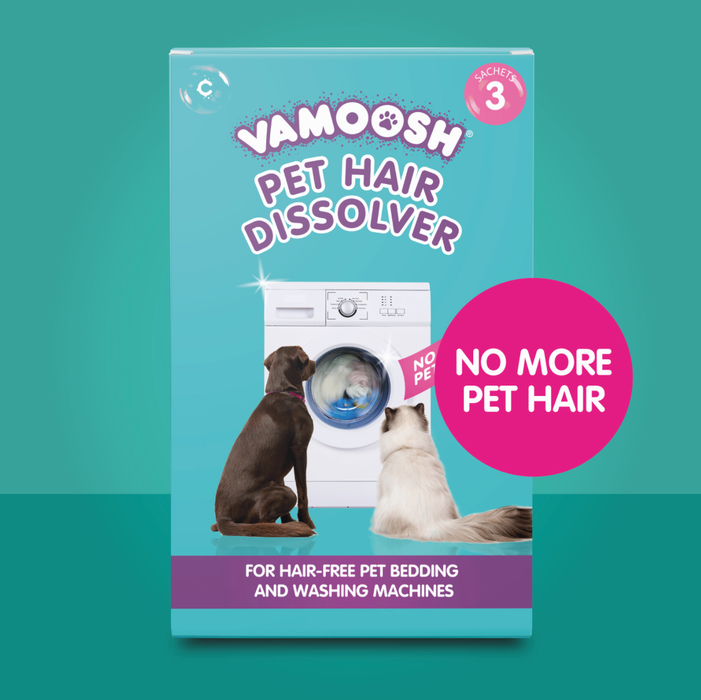 Vamoosh® Washing Machine Cleaner
Designed for deep cleaning washing machines. The ONLY washing machine cleaner that also dissolves hair.
✅ DISSOLVES HAIR with active oxygen
✅ ELIMINATES BAD ODOURS
✅ PREVENTS BLOCKAGES
✅ REMOVES DIRT/RESIDUES
✅ ELIMINATES LIMESCALE
✅ KILLS 99.9% BACTERIA